As a professional tape manufacturer, we can provide you with professional customization and free design of any tape.
Customized process of tape:
1. Determine customers demand
First determine the material, width, length, thickness and pattern of the customized tape. Various special specifications can be customized according to the styles provided by customers.
2. Confirm the design
We have a professional design team to provide you with free design and layout. After designing the layout, it will be sent to the customer for confirmation, and the customer will check the design drawing.
3. Production
Laser engraving, printing and coating, slitting into rolls
4. Deliver goods
Notify the customer that the product will be shipped immediately after completion.
We can do OEM service for you.
(1) Custom size and material of washi tape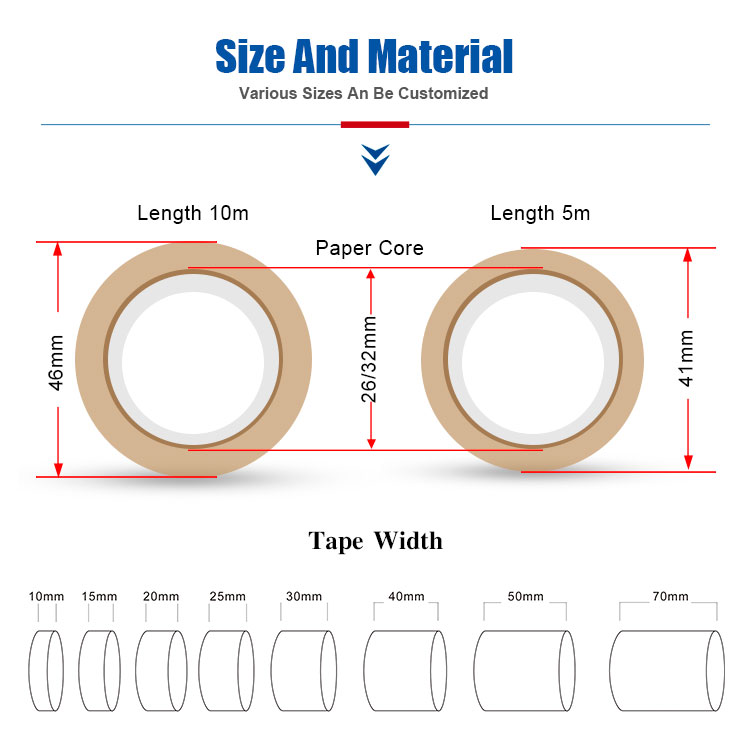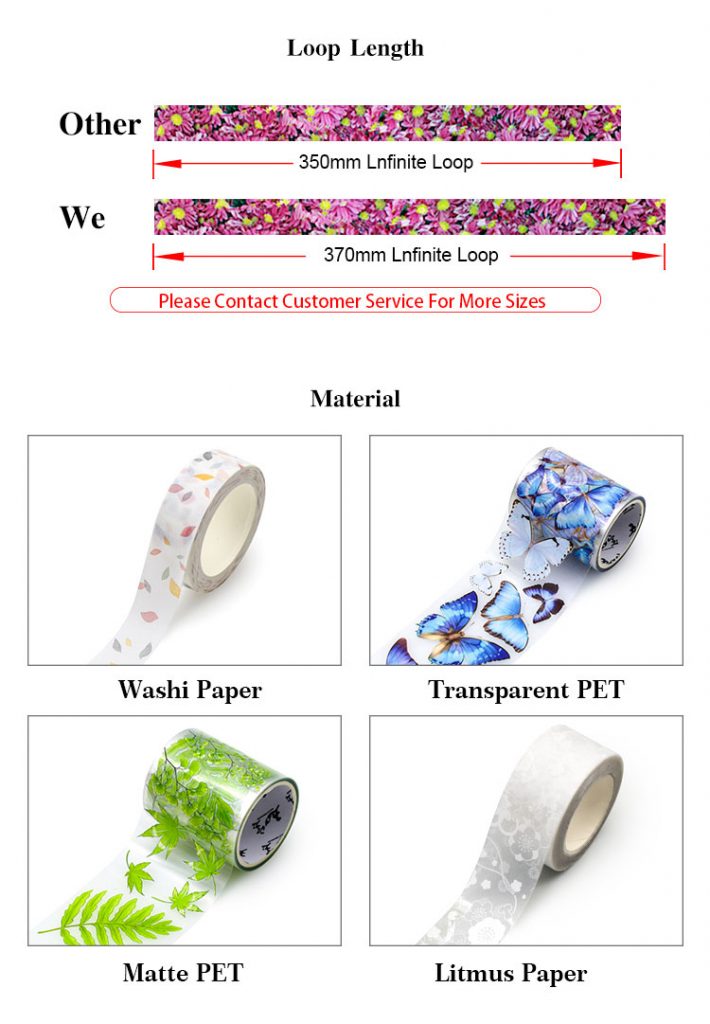 (2) Custom printing logo on washi tape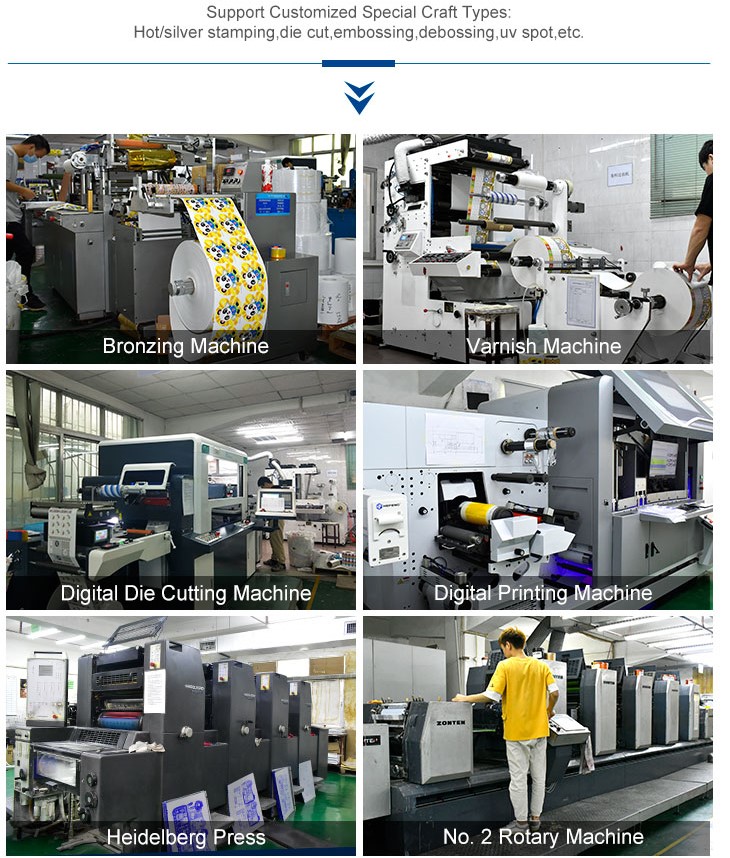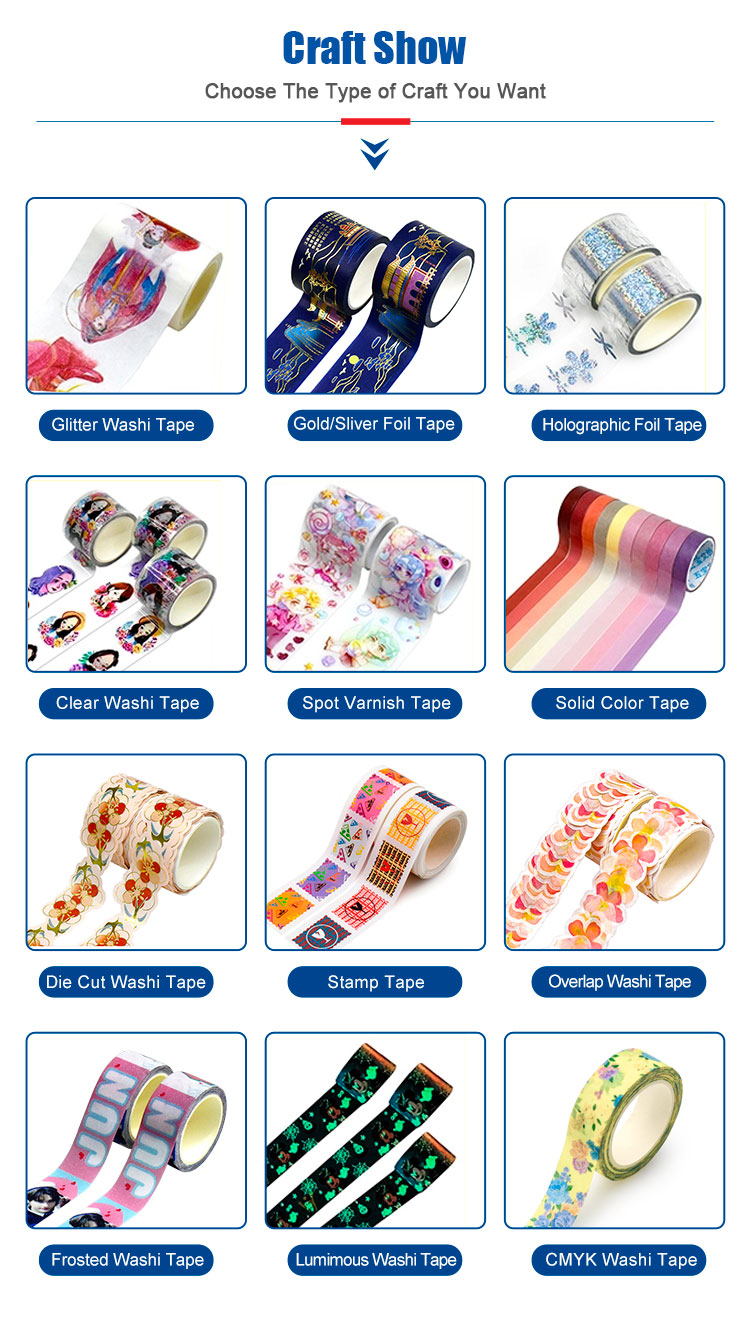 (3) Custom packing boxes of wahsi tape