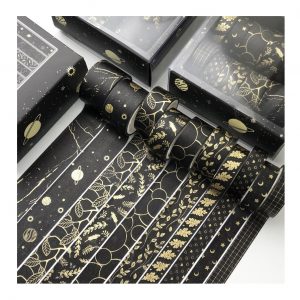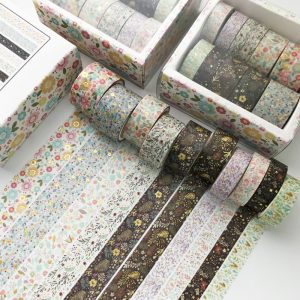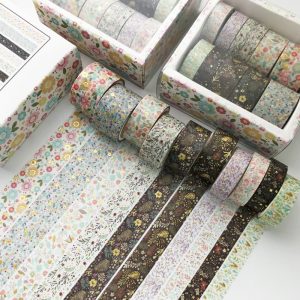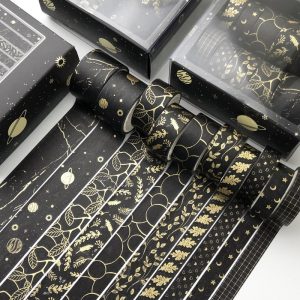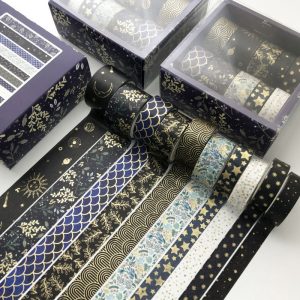 *Product Name

10 rolls/box Vintage Galaxy Masking Tape Bronzing Washi Tape Set Decorative Adhesive Tape Sticker Scrapbooking Diary HandCraft

*Brand

CooBigo

*Model

S0148

*Material Type

Paper

*MOQ

5 Boxes

*Size

;Length*Wide*Hight (8.5cm x 8.5cm x 3.5cm)
Features:
1
. Washi Tape 10 rolls per box, 9.8ft (3m)long each roll. Include:2 rollss 2cm width ; 4 rollss 1.5cm width ; 4 rollss 1cm width.
2. This decorative tape use the traditional crafts and high-quality paper with soft surface and lasting color.
3. It can be written with pen or marker, you can easily tear or cut, It's light and delicate, you can stick in any place you want
to stick , with ideal adhesion, It can be easily peeled off without damage. It's light and delicate, and without leaving behind
glue , do not have to worry about leaving traces when you remove it.
4. Different colored patterns and different sizes, to meet all your needs . suitable for decoration, DIY design, birthday gift
5. Perfect for Planners, notebook, scrapbook, hand account sticker, bullet journal, card making, gift box, party decoration,
decor,diary, hand book, pencil, photo,stickers, books, calendars, visual panels, vases, photo frames, etc. and DIY craft project.
About washi tape:
Washi is a type of Japanese paper, Japanese paper or Washi, Rice paper. It is a variety of colors, translucent, smooth surface paper, very thin thickness, can be used as the substrate of single-sided tape and double-sided tape.
Washi tape is based on Japanese paper and coated with rubber or acrylic glue. It is mainly used for masking tape, and sometimes it can also be used for craft product packaging.
Washi tape has gradually replaced traditional masking tape in recent years because of its soft and flat base material and good compliance when pasting. It has been used in decorative spray masking tape, automotive paint masking tape, temporary fixed masking tape and other fields. Due to the excellent glue performance of Japan chrysanthemum water, it is used for good initial adhesion and cohesion. It is easy to remove after the masking construction, and there is no residual glue on the masked base surface.
Compared with general tapes, Washi tape is usually not strong, has no residual glue after being torn off, has a small rolling force, and is uniform, and has a variety of colors. It is widely used for pasting paper, beautifying, and arranging.
In the hand account, paper tape is usually used for decorative purposes and can be used for page decoration, replacing pictures as illustrations, collage typesetting, making borders, and large-area background rendering.
The size of washi tape is generally 0.5cm, 1.0cm, 1.5cm, 2.0cm, 3.0cm, 4.0cm in width, and there are also special ones exceeding 5cm. It is generally used for the background collage of hand account. The length is mostly 3m. 5m, 7m, 10m, etc.
Washi tape usually repeats every 30cm or so. Therefore, there are many sub-packaged tapes on the market. Cut out tapes with different patterns of 30cm or 50cm respectively, and wind them on a sub-package board. One board becomes a collection of tapes and patterns. There are many styles, and the price is relatively low, which is very suitable for beginners.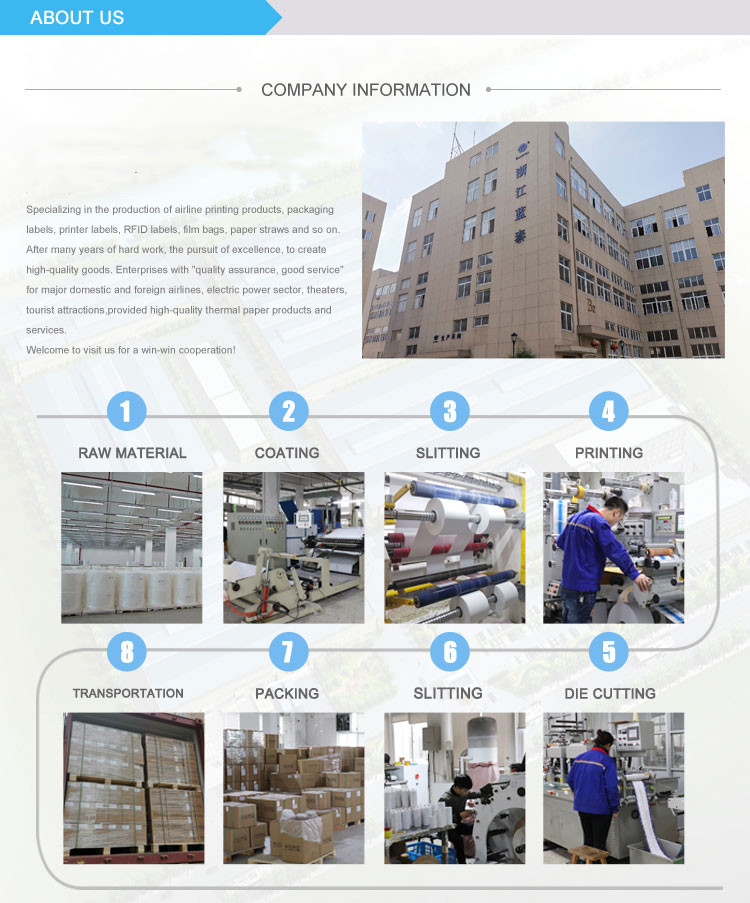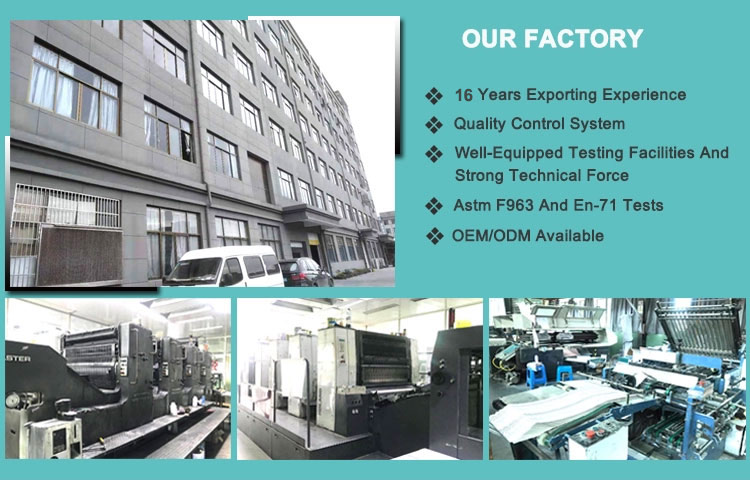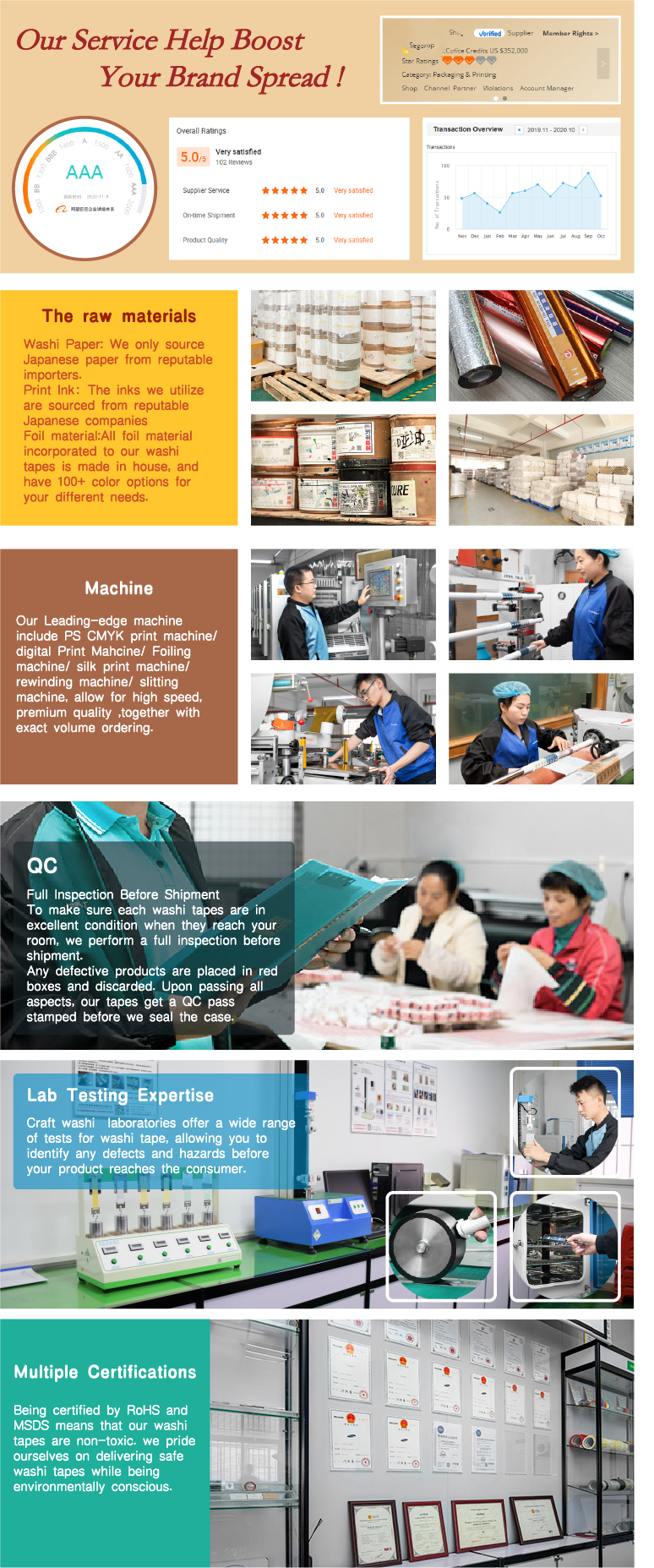 Size:

Compare: