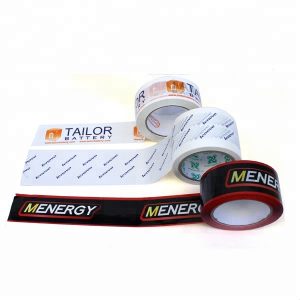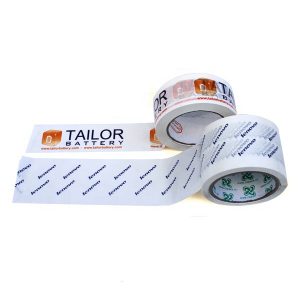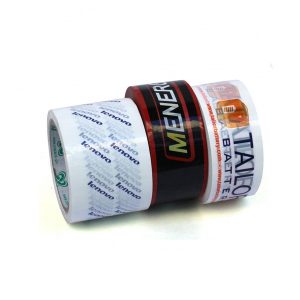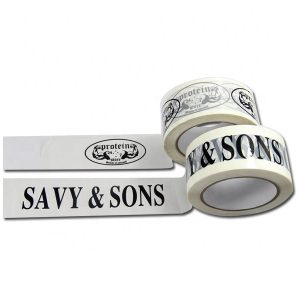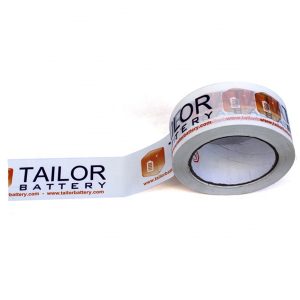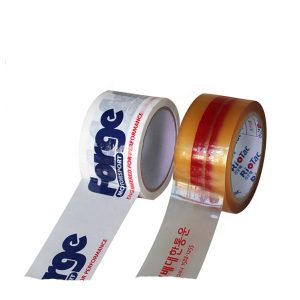 Product Description:
| | |
| --- | --- |
| | |
| | Bopp film, water activated acrylic glue, hot melt adhesive |
| | Accept customization, normal 48mic*48mm*100, 48mic*50mm*100m |
| | |
| | Commonly used Pantone colors, usually white, black, blue, yellow, pink, etc. |
| | 36~90micron. Normal: 40mic, 45mic, 48mic, 50mic, etc., or customized |
| | 12~1600mm. Normal: 45mm, 48mm, 50mm, 60mm, 72mm, etc., or customized |
| | 10-4000m. Normal: 50m, 100m, 100y, 150, 300m, 500m, etc., or customized |
| | |
| | |
| | Yes, can print logo on paper core/bopp film |
| | |
| | 1/4/6 rolls per shrink, 24/36/48 rolls/carton |
| | Depends on the quantity, usually 10-20 days after deposit received |
| | Air Freight/ Sea Freight/ Land Carriage |
| | DHL/ EMS/ UPS/ TNT/ FEDEX etc. |
Printing tape:
Print LOGO (color from single color to 10 colors) on the basis of ordinary sealing tape,
Play a role in brand promotion.
Nowadays, many companies choose to use custom-made carton sealing tapes with printed corporate logos, so companies that make custom-made carton sealing tapes for the first time often have some doubts and problems. Now let's give you a detailed introduction to some of the most common problems of custom-made carton sealing tapes. .
The role of printing tape:
There is a selection of the color matching of the printing sealing tape
Generally speaking, it is recommended that users make a transparent bottom and a corporate logo for printing tape. The transparent bottom is not only low in cost, but also has stronger adhesion than the colored background, due to the colored background. Color paste must be added, which affects the adhesion to a certain level. In terms of cost, the price of transparent base color and beige base color is relatively low, and the price of other colors such as milky white, black, red, and blue is relatively high.
There is a plate-making fee about printing and sealing tape
For the first time to print the sealing tape with logo, each tape manufacturer will charge a printing plate-making fee. Since the first time to make one plate for printing, one plate must be engraved for one color combination, and one plate must be engraved for two color combinations. To make two plates, you need to charge several plate-making fees for the few colors you choose. Therefore, it is recommended that companies choose to print a color match as much as possible. Not only is the plate-making fee relatively low, the cost of printing is also low.
There is a sample of printing and sealing tape
It is not possible to print samples for printing and sealing tape. Since the manufacturing of single rolls and the production of a large number of manufacturing processes and time are the same, single-roll proofing also needs to be stereotyped and printed, so only the electronic version of the design can be given. The draft is determined to be printed with specific content and color matching. For product quality issues, we can give other users the previously customized sealing tape for users to confirm.