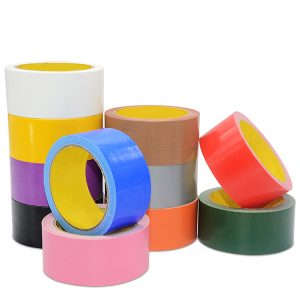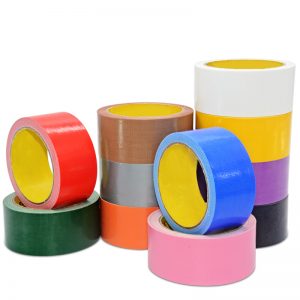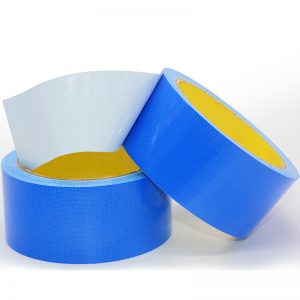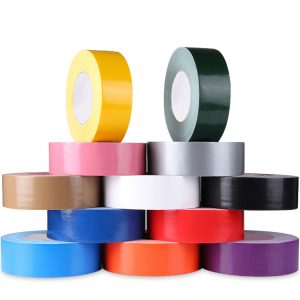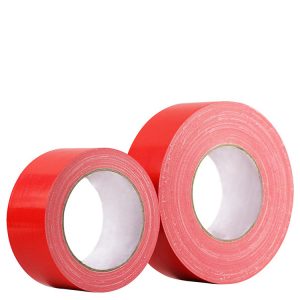 Product Description:
Material
Polyethylene, gauze fiber coated with hotmelt adhesive and rubber adhesive
Thickness
150mic~280mic(1mic=0.001mm)
Normal: 170mic, 210mic, 230mic,260mic
Width
3mm~1260mm at will
Normal: 48mm, 50mm, 60mm, 1.88″
Length
10m~1800m
Normal: 25m, 40m, 50m, 10yard, 15yard, 45yard, 55yard
Color
Red, yellow, brown, blue, green, black, gray, silver, multi-color or at will
Printing
Customized, Printing logo on paper core and carton mark as customers' need
Package
6rolls/shrink,12rolls/shrink,72rolls/ctn,144rolls/ctn or as your required
MOQ
50 cartons or as your request.
Payment term
T/T, 30% deposit before production, 70% by sight of B/L
Delivery time
Within 15 workdays after receiving the deposit and confirming

the logo on paper core and carton

Port
Shenzhen
Certifications
ISO 9001:2008, SGS, CTI, BV, etc.
What is the use of cloth tape?
The purpose of cloth tape:
Mainly used for carton sealing, carpet stitching, heavy strapping, waterproof packaging and other places.
At present, cloth tape is frequently used in the automobile industry and the papermaking industry in the electromechanical industry, and is generally used in places with better waterproof measures such as car cabs, chassis, and cabinets.
The use of cloth tape is easy to die-cut processing.
Cloth tape is an insulating high-viscosity tape, which has strong peeling force, tensile strength, grease resistance, aging resistance, temperature resistance, water resistance, and corrosion resistance.
Types of cloth tape:
According to different glues, it can be divided into two types: hot melt cloth tape and rubber cloth tape.
According to different requirements, it can be divided into two types of tapes: double-sided cloth tape and single-sided cloth tape.
There is also a yellow cloth tape used in the paper industry, which is basically imported. There is only one company in Jiangsu that produces this kind of tape in China.
According to colors, it can be divided into seven types of tape: black cloth tape, silver gray cloth tape, green cloth tape, red cloth tape, white cloth tape, and khaki cloth tape.
The characteristics and uses of cloth tape are mainly as follows:
Waterproof and oil-proof use: Because the surface tape of cloth tape is covered with polyethylene PE film. Therefore, the surface is relatively smooth. It is waterproof and oil-proof. Therefore, it is widely used in the open air, such as: sticking carpet, sticking to lawn and other functional purposes.
Color identification function: Due to the rich color and complete variety of cloth tape. Therefore, the masking tape can be used in different occasions for distinguishing and marking. This is equivalent to the functional purpose of the warning tape.
Due to the high viscosity of cloth tape, it is widely used to decorate carpets in booths. Therefore, it is also called cloth tape or carpet tape. They have the functions of bundling, stitching, and splicing.
Due to the strong peeling force and tensile strength of cloth tape, it is widely used in large-scale heavy packaging and sealing, and some large foreign companies use it more. On the other hand, you can also get the anti-theft function.
Our Company: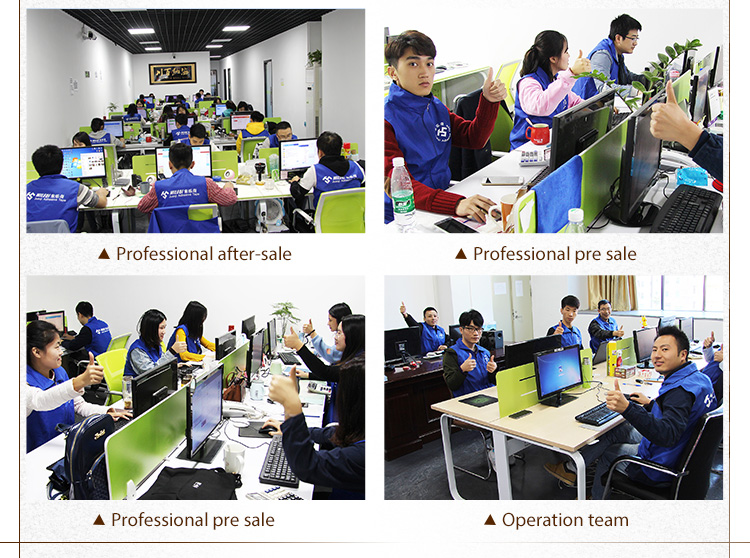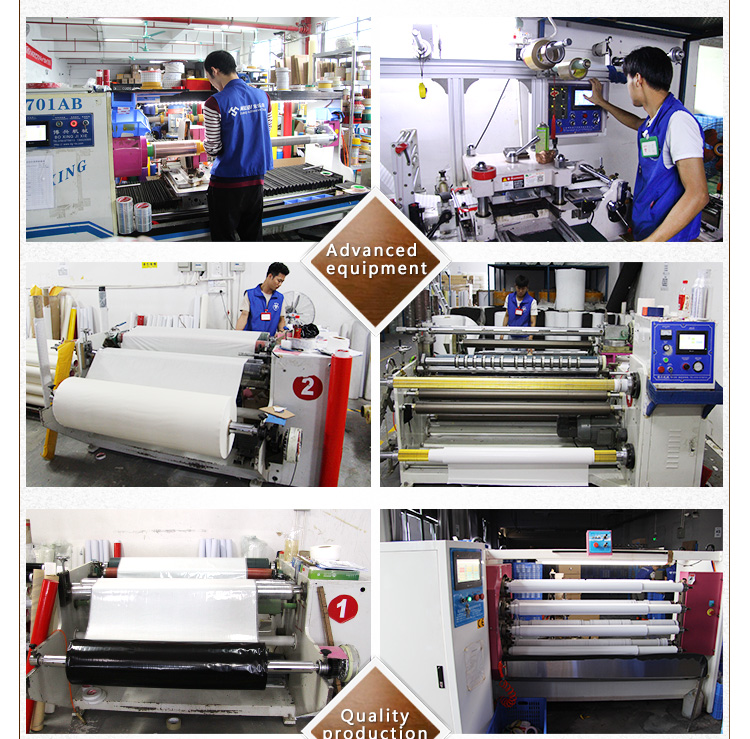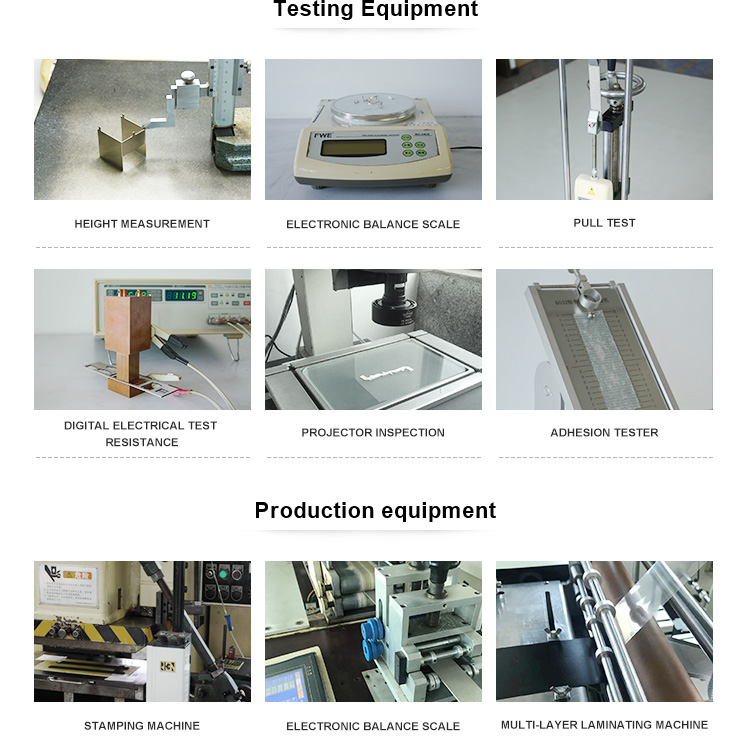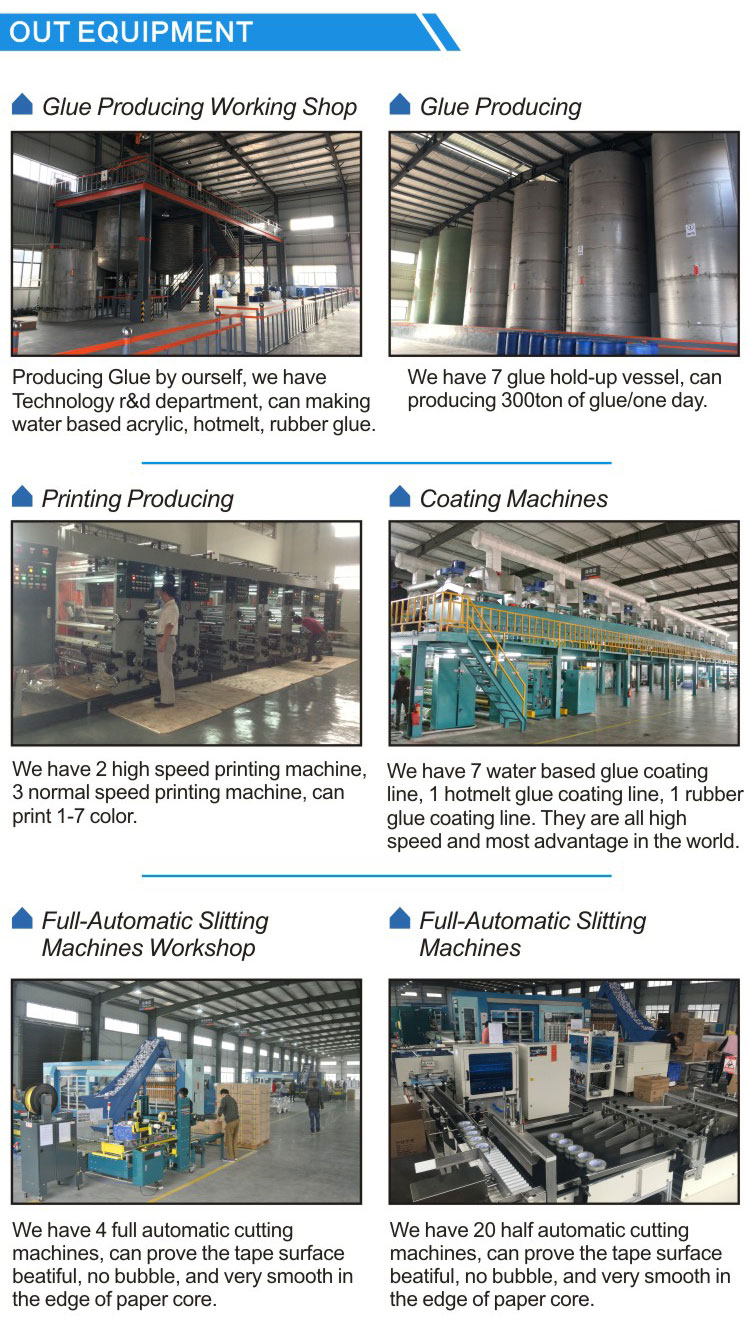 Packing and Shipping: