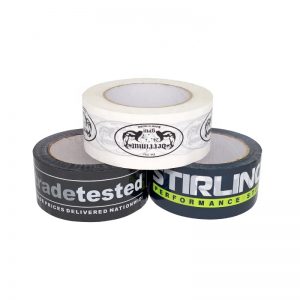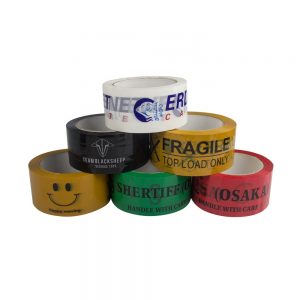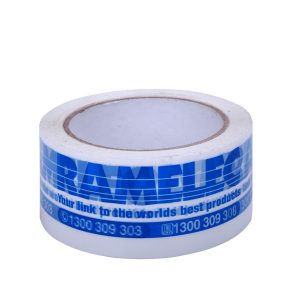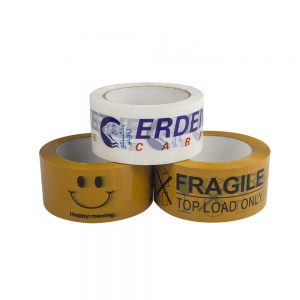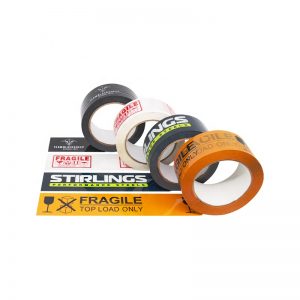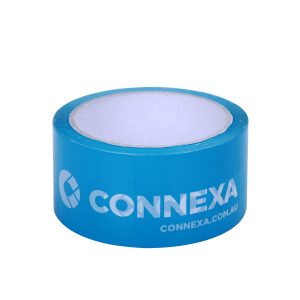 Product Description:
| | | | | |
| --- | --- | --- | --- | --- |
|           Material: |       BOPP film + Glue | |            Color: |     Any color can be customized |
|         Thickness: |       38mic-90mic. | |         Warranty: |     Over 5 years |
|              Width: |       Customized, like 48mm, 50mm,          60mm, 72mm, etc. | |         HS CODE: |     3919109900 |
|            Length: |       Customized, like 50m, 66m,              100m, 100 yards, etc. | |   Packaging details: |     24rolls/ctn, 36rolls/ctn,                    48rolls/ctn,  72rolls/ctn, etc. |
|         Core size: |       3 inches (76mm) | |          Logo print: |     Any logo can be printed. |
|    Quality grade: |       Top Grade | |            Samples: |     Free |
How is the printing tape printed?
Printing tape is the logo picture, text logo, company name, contact information or other customized information printed on the tape provided by the relevant customer; the main purpose is to convey the quality and professionalism of the company and increase the exposure of the brand. The use of custom-made adhesive tapes in the logistics transportation of goods is easy to identify and prevent theft and forgery.
Printing tape price:
Printing tape is a customized type of product; the price requires the customer to provide relevant design logo patterns, and the text is difficult to quote. Only if the customer provides the demand, the manufacturer will give a corresponding quotation based on the unit price of the tape. For example, Guoqiang 40U sealing glue type printing is quoted based on the unit price of 0.76.
Applicable type of printing tape:
Practical type: simple packaging suitable for home and office, bundled packaging of products in logistics, express delivery, and aquatic industries.
Economical type: suitable for market circulation of small commodities and used for packaging and sealing of light products.
The standard type is cost-effective: widely used in packaging and sealing in food, medicine, clothing, hardware, home appliances and other industries.
Enhanced type: The product has strong adhesion and good weather resistance, and is used for high-end carton packaging.
Super-strong type: The product has very strong adhesion and is produced with super-strong film and strong glue, suitable for high-end heavy-duty product packaging and sealing with special requirements.
Advantages of printing tape:
Good printing effect: advanced printing technology, printing effect can reach more than 95% of the original
Strong stickiness: The printing tape is made of thickened and sticky materials, which is more sticky than transparent tape
Good tensile force: It is made of imported high-quality film, which is not easy to break during use
Application areas of printing tape:
Printing tape is widely used in light industry, food and beverage, clothing, shoes and hats, express logistics and other industries. It is suitable for carton packaging, fixing of spare parts, binding of sharp objects, art design, etc. It can be customized and is especially suitable for brand companies to use for labeling and anti-counterfeiting.
For manufacturers, printing tapes are rarely produced in normal times, and only when customers have customized requirements. Other times, only the types of tapes that are on sale will be produced; if you need to customize, please contact us.