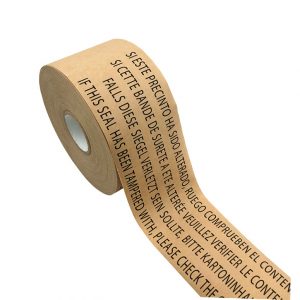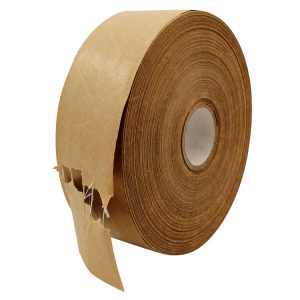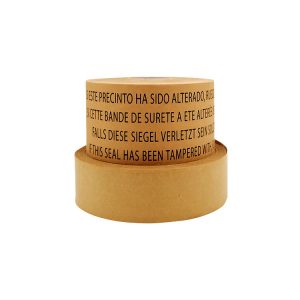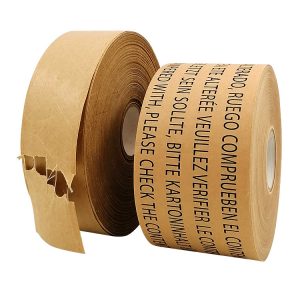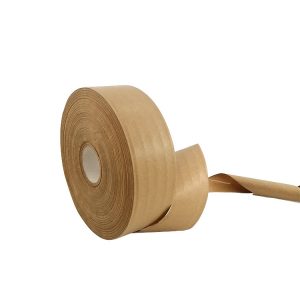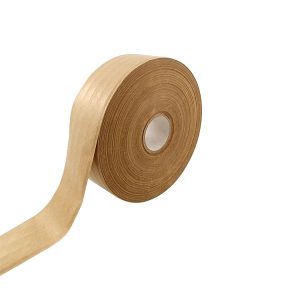 | | |
| --- | --- |
| Product Name | Kraft Tape |
| Brand | Shanghai ZiWei |
| Material | Kraft Paper |
| Width | 10-100mm |
| Thickness | 130mic |
| Length | 20m, or as your request |
| Color | White, brown |
| Application | Carton sealing |
| Packaging Details | 5~7 rolls/shrink, 45~56 rolls/carton |
| MOQ | 10 rolls |
| Delivery Time | 7-10 days after receiving the deposit |
| OEM | Color/length/width/logo acceptable |
Kraft paper tape classification:
Kraft paper tape is classified into water-free kraft paper tape, high temperature resistant kraft paper tape, wet water kraft paper tape, white kraft paper tape, layered kraft paper tape, etc. Wet water kraft paper tape can be used for printing. Water-free kraft paper tape is made of high-strength kraft paper and coated with heat-sensitive adhesive. The wet water kraft paper tape is made of kraft paper as the base material and modified starch as the adhesive. It must be wet to produce stickiness, which has the characteristics of being able to write on kraft paper. It is suitable for export carton sealing or covering the handwriting of the carton.
use
Kraft paper tape is mainly used in industry. (For example, the shielding of carton printing, the surface treatment of clothing, the packaging of heavy objects, etc.)
R & D background
According to the International Tape Network, the official English spelling of kraft paper tape is: Kraft Sealing Tape
A long time ago, people really made it out of calf skins. But later, because the price was relatively expensive, and because the development of mankind understood chemical synthesis, people used wood fiber to synthesize, and then subjected to special chemical treatment to form paper with an appearance and color like cowhide.
Because wood fiber is used, it has relatively strong toughness and high tear resistance, which is very suitable for fixing objects, especially for the needs of heavier carton sealing. The state it presents is non-transparent, and people often use it to hide the words on the surface of the object.
Store and save
The storage environment is 20℃~30℃, avoid the place with high temperature. 2. The storage period is half a year. The product should be packaged and stored in a cool and dry environment, avoiding sunlight, freezing and high temperature. 3. The storage environment is 20℃~30℃, and avoid placing it in a place with too high temperature. 4. The surface to be adhered should be clean, dry, and free of grease or other pollution. 5. The shelf life is half a year.