As a professional tape manufacturer, we can provide you with professional customization and free design of any tape. The following is the customization process of masking tape for your reference:
1. Determine the customized content
First determine the width, length, thickness and pattern of the customized tape.
2. Confirm the design
We have a professional design team to provide you with free design and layout. After designing the layout, it will be sent to the customer for confirmation, and the customer will check the design drawing.
3. Confirm the finished product
Laser engraving, printing and coating, slitting into rolls
4. Deliver goods
Notify the customer that the product will be shipped immediately after completion.
We can do OEM service for you.
>>Customized masking tape type: High temperature textured paper, Normal temperature textured paper, Medium temperature textured paper
>>Customized width: From 4mm to 1270mm. Normal: 12mm, 18mm, 24mm, 36mm ect., or as required.
>>Customized Length: From 10m to 1800m. Normal: 20m, 25m, 30m, 40m, 50m ect., or as required.
>>Customized thickness: From 120mic-160mic. Normal:125mic, 130mic, 135mic ect.
>>Customized color: Cream white, cream yellow, brown, red, yellow, blue ect., or as required.
>>Customized printed: Offer, can be printed 1-6 color mixed on the paper core and carton.
(1)Custom masking tape type
1. High temperature textured paper (120 degrees temperature resistance)
2. Normal temperature textured paper (temperature resistance 60 degrees)
3. Medium temperature textured paper (temperature resistance 80 degrees)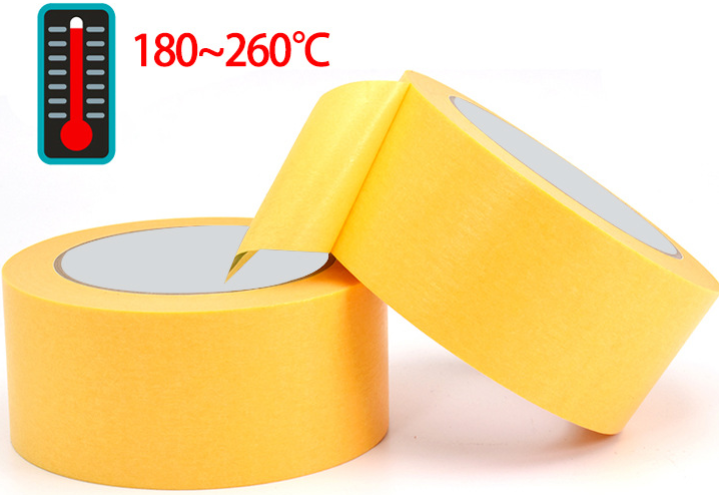 (2)Custom masking tape color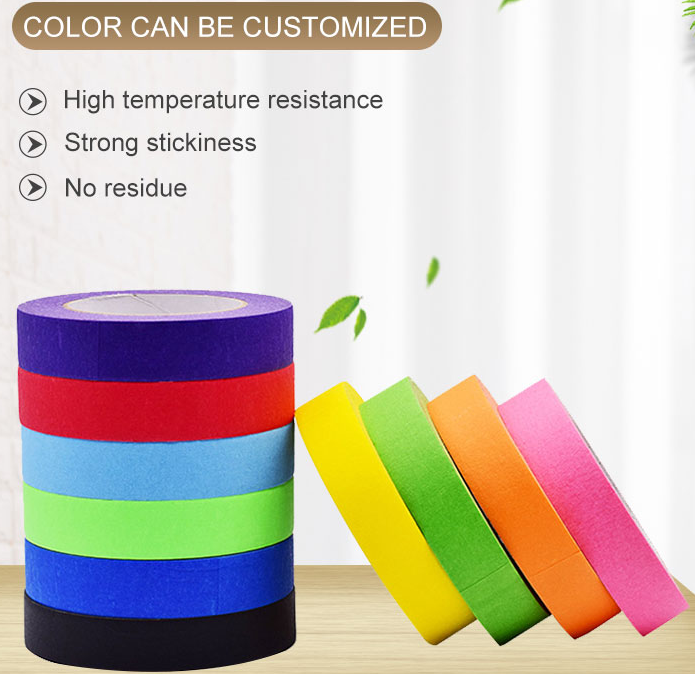 (3)Custom masking tape size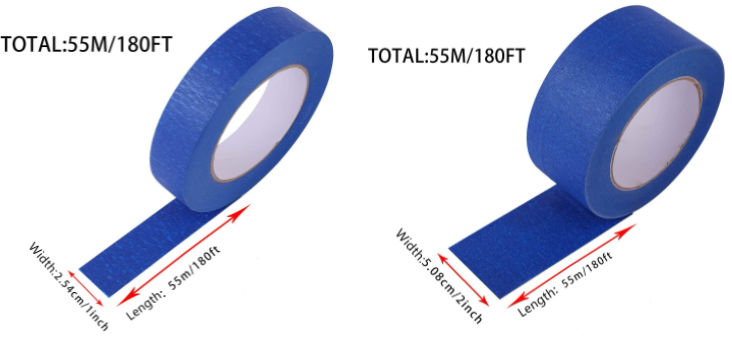 (4)Custom printed masking tape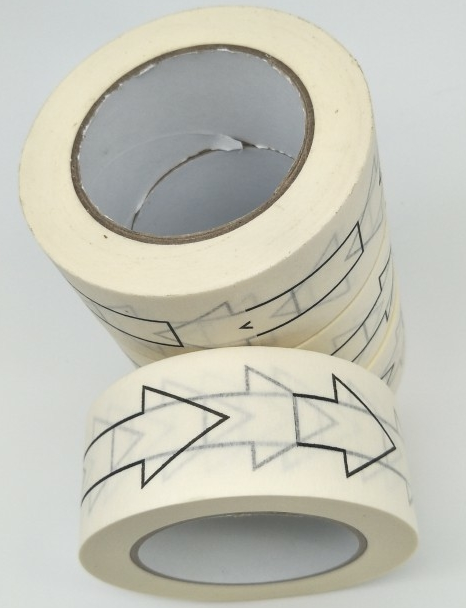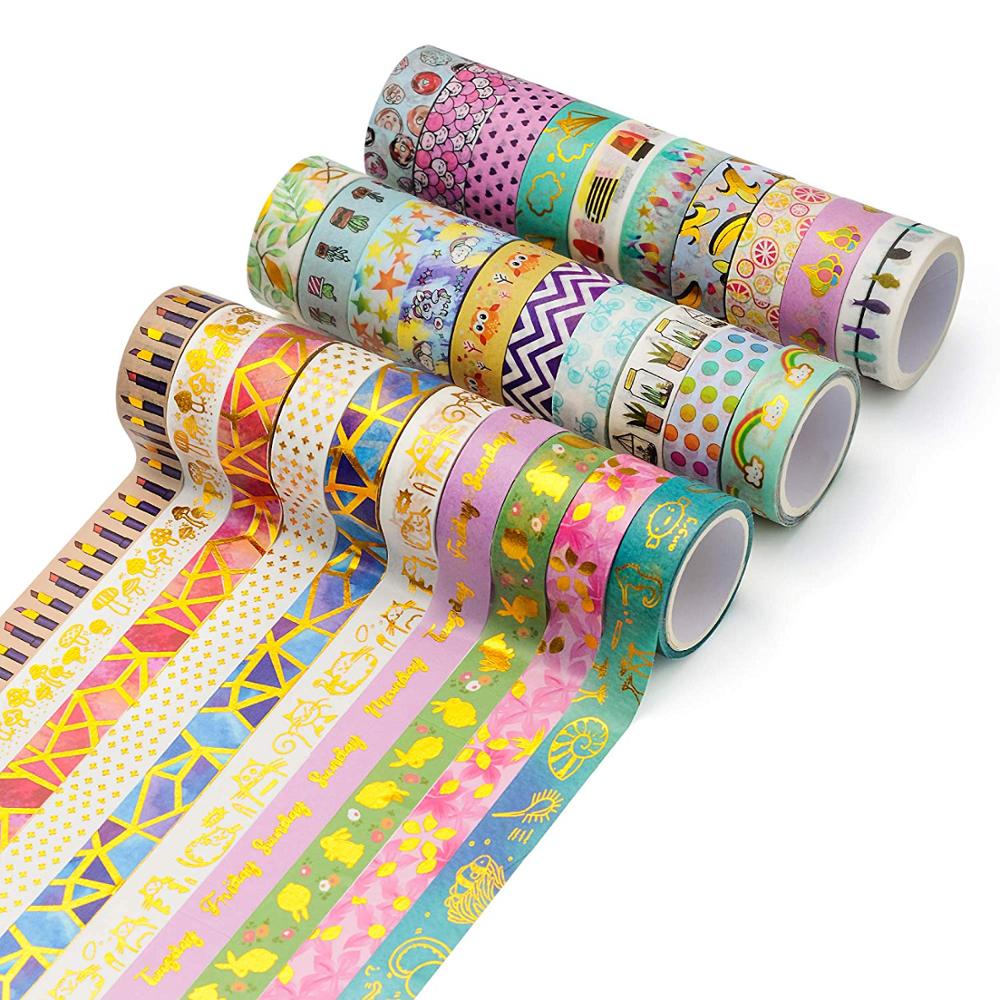 (5)Custom package of masking tape